Frugal Innovation support for Malaysian SMEs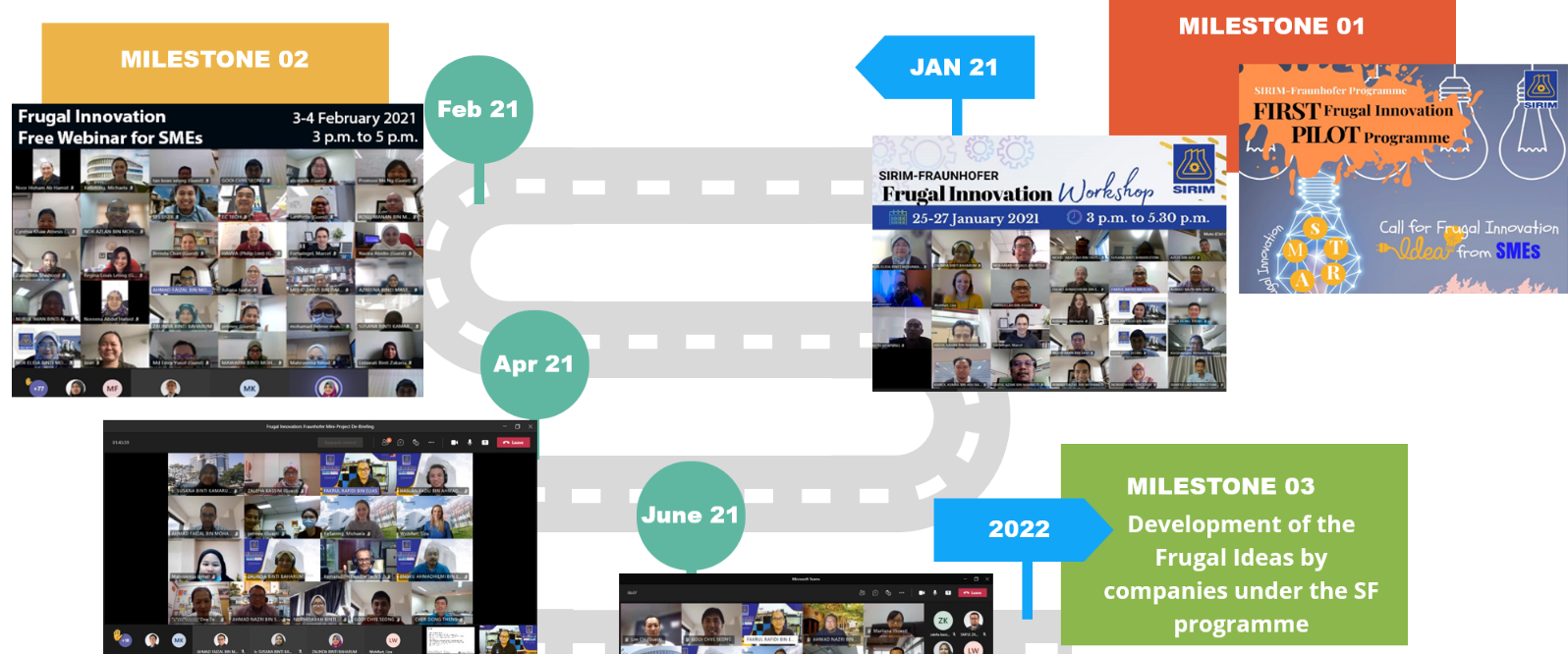 The project aimed at training the staff at SIRIM in Frugal Innovation and at running a support programme for Malaysian SMEs that included an industry seminar and a hands-on intervention for selected companies.
Fast Forward to Frugal Innovation Concepts
Fraunhofer IAO supported SIRIM Berhad in the establishment of a programme on Frugal Innovation aimed at the Malaysian industry. The program included
training the staff at SIRIM, which included work on some of SIRIM's own projects
an industry seminar with around 40 SME participants
a hands-on intervention for six selected companies based on group workshops, mini-projects and a Meet & Greet as well as matchmaking with European Frugal Innovators
The project took place between November 2020 and June 2021. The SME mini-projects were completed in three months. The projects covered various industries such as aquaculture, medical equipment, textile & apparel as well as household devices. They focused on the following solutions:
SIRIM: Solar fish lamp; solar streetlight; medical table
SMEs: Fish feed; hijab production,;cleaning lotion; mosquito control; composting bin and water purification device
Project setup
The projects started with an analysis of key customers and the competitive situation to then detail the Frugal Innovation ideas of the companies. They ended with an assessment of business model aspects such as prices and key partners. All projects involved potential customers by means of online surveys and/or interviews.
Project value
Strong knowledge basis at SIRIM with respect to Frugal Innovation
Increased awareness of Malaysian industry on the topic
First pilot projects at SIRIM and selected Malaysian SMEs
The process helps to find target customers, decide which features to focus on, at what price to sell and how to enter the market. [It] really helped us to streamline our focus.

SME mini-project participant